Wall Street questions the prospects of Arm, will SoftBank sell it?
Before the US stock market opens, Arm is down 3%. SoftBank is exploring investments in artificial intelligence and may use Arm stocks as collateral to strengthen its financial position.
Before the U.S. stock market opened, Arm fell more than 3% to $59, after a drop of over 4% on Friday. Arm's IPO price was $51.
Although this chip design company's IPO was a great success, there are reasons to be cautious about the stock from now on.
Uncertain Outlook
With a valuation of over $60 billion, Arm has a significant premium compared to its semiconductor industry peers, and even to the most favored AI concept stock, Nvidia, when calculated by P/E ratio.
This has led some market commentators to be skeptical about its future prospects.
Daniel Morgan, Senior Portfolio Manager at Synovus Trust, said, "Investors seem to view Arm's IPO as an investment in artificial intelligence, forgetting to look at the price due to the 6 times oversubscription."
Morgan stated that while Arm may be at the core of the transition to AI computing, the semiconductor market is currently stagnant due to a challenging economic backdrop and low technological innovation.
This poses a challenge to Arm's hopes of benefiting from the recovery in the core mobile phone market, which may mean that its prospects depend more on gaining market share in the data center and automotive markets.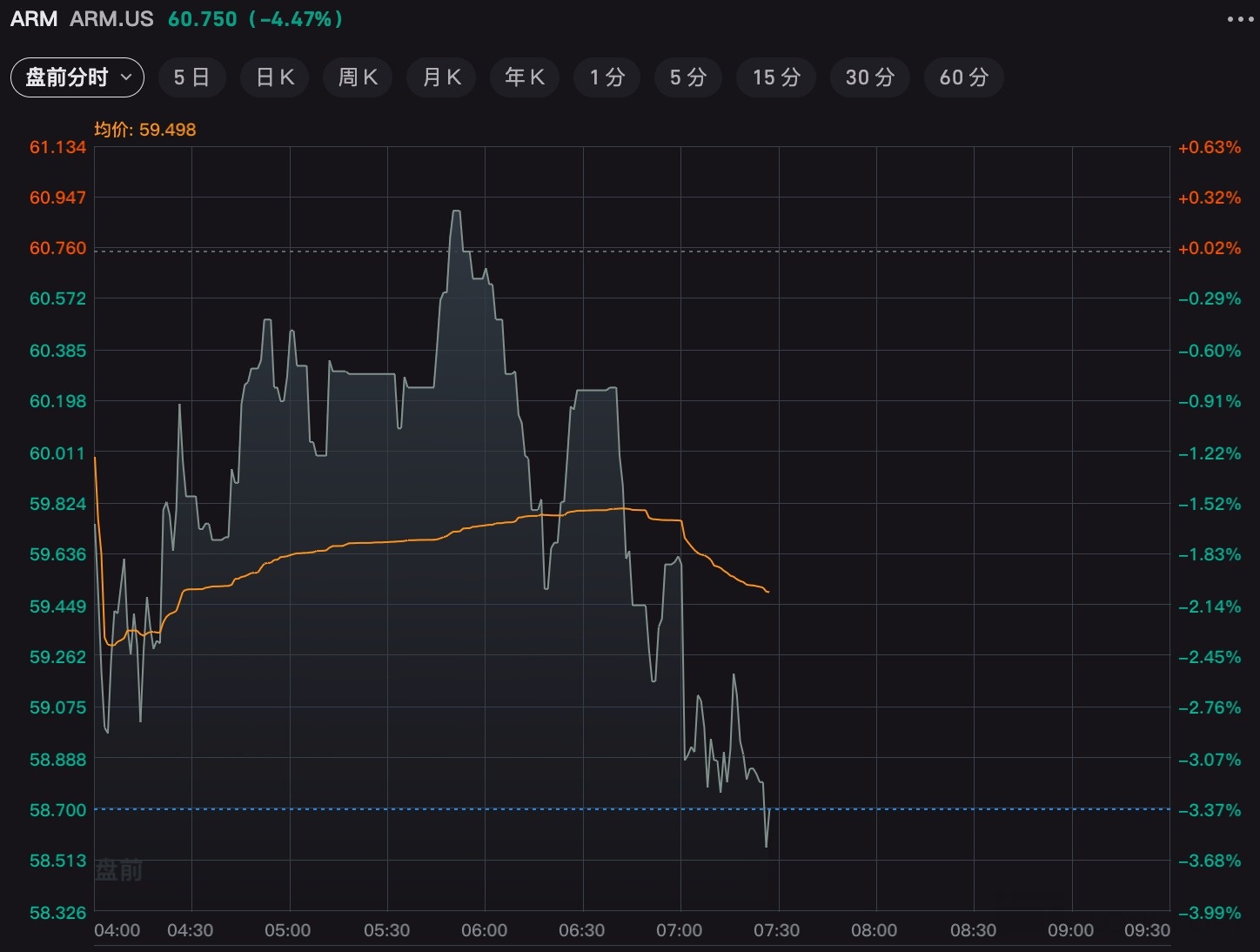 Will SoftBank Sell Arm?
An important factor determining the future trend of Arm's stock price is how SoftBank Group, the major shareholder with a 90% stake in Arm, will use its holdings.
SoftBank CEO Masayoshi Son has stated that the company intends to continue holding Arm for the long term, which limits SoftBank's potential gains but also reduces the pressure to sell Arm shares.
However, this does not mean that it may not find other ways to leverage its ownership of Arm. According to the Financial Times, the company is exploring AI investments and may use Arm shares as collateral for loans to strengthen its financial position.
Arm needs to deliver impressive performance to satisfy SoftBank and its IPO investors.
Analysts at Susquehanna Financial Group believe that a reasonable valuation for Arm before its listing is between $48 billion and $50 billion, taking into account its premium relative to other chip stocks. A one-time sensational debut does not guarantee sustained success.