CEO suddenly resigns, will there be any changes to the "Tencent major shareholder" reduction plan?
Tencent's largest shareholder, Naspers CEO, has suddenly announced his resignation without disclosing any succession plans. It is currently unclear whether the company's divestment actions will continue.
The first major shareholder of Tencent, South Africa's Naspers, which has been steadily reducing its holdings, suddenly underwent changes.
On Monday local time, Naspers and its subsidiary Prosus CEO Bob van Dijk suddenly announced his resignation.
Neither the company nor Bob van Dijk disclosed the reason for his resignation. The CEO position will be temporarily filled by investment director Ervin Tu, and Bob van Dijk will continue to serve as an advisor to the Prosus and Naspers boards until September 30, 2024. In addition, Prosus has not disclosed how it will handle its 26% stake in Tencent.
On Monday, September 18, Tencent's stock price fell by 1.58%, with a market value of HKD 2.98 trillion.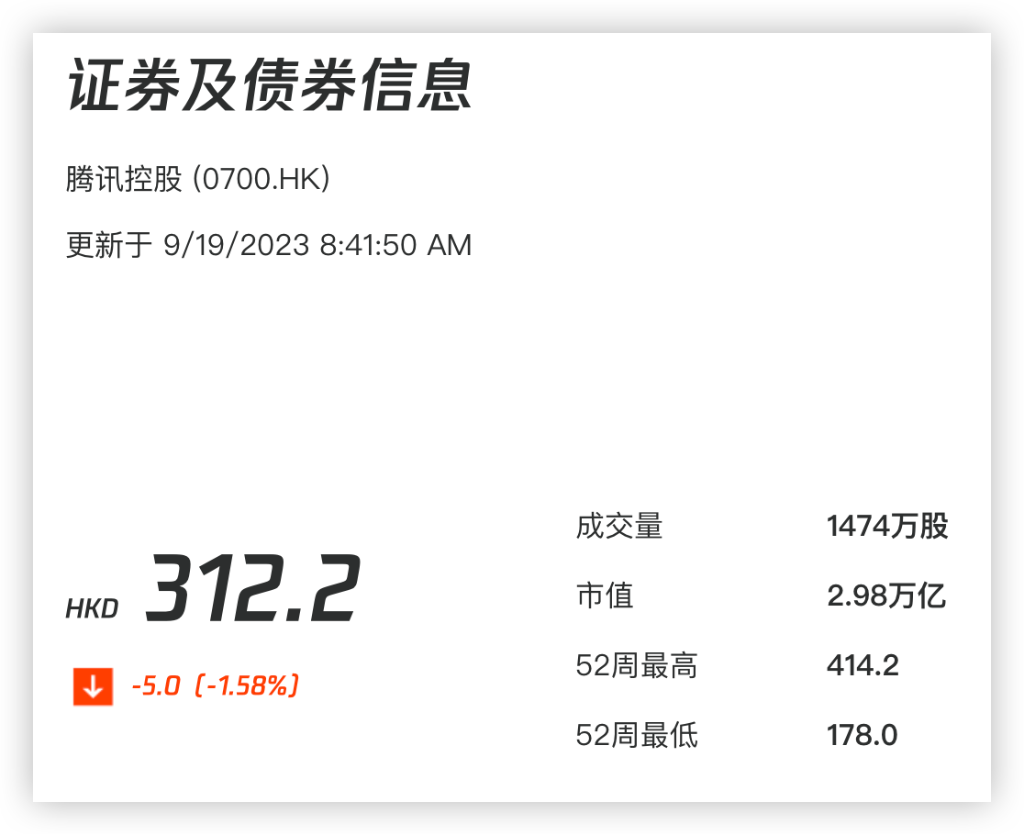 As a traditional media company, Naspers made one of the most outstanding investments in the history of global media by purchasing a 46.4% stake in Tencent for $32 million in 2001.
Although the shareholding ratio was later diluted to about 30% due to equity issuance, based on Tencent's highest market value of $949 billion in 21 years, Naspers' investment once reached over $280 billion at its peak, with a staggering 8,750-fold increase, surpassing Warren Buffett as the world's number one stock.
Since then, Naspers has not made any investments as impressive as Tencent, and its own business development has not shown much progress, so its stock price has long been lower than the value of its Tencent holdings.
Four years ago, dissatisfied with its own valuation, Naspers began to spin off its businesses and list them separately. Its internet business (Prosus), which includes Tencent and other emerging market technology companies, was listed on the Amsterdam Stock Exchange with a market value of approximately $80 billion.
Since then, Naspers has gradually reduced its holdings of Tencent shares and used the proceeds to repurchase Prosus shares to increase its own valuation. Currently, Prosus' stake in Tencent has dropped to 26%, but its value still accounts for 75% of the company's total investment portfolio.
Some market analysts pointed out that the reason Naspers is slowly reducing its holdings of Tencent is mainly because selling a large amount at once would incur huge tax payments.
Considering that Prosus' valuation is still lower than its holdings of Tencent shares, it is speculated that Naspers may continue to reduce its holdings of Tencent. However, the sudden departure of the CEO has also raised questions about the future disposal of Tencent shares.
Bob van Dijk has been at the helm of this South African media giant for nearly 10 years. According to media reports, a person close to the company believes that his tenure as CEO is almost twice as long as that of most FTSE 100 index company CEOs, so his departure is not surprising.